How to Have A Stylish Nursery Now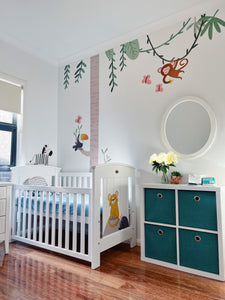 Design an attractive baby nursery that will last.
So you are having a baby or you've had a baby (Congratulations!) - and now you have a nursery to design! Where do you start? You don't want your child's room to be boring or dated, so let's make sure that doesn't happen with these tips.
Safari baby nursery, space nursery and woodland nursery are adorable themes to consider for choice of products and a winning nursery design! Read our blog for bedroom colour palette ideas and much more!